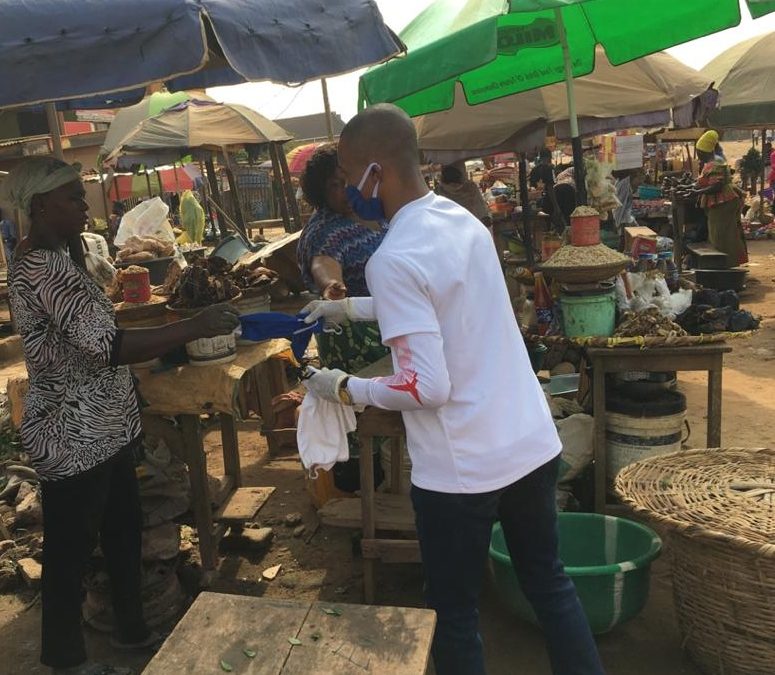 COVID19: IYN LAUNCHES "MASKUP NEIGHBORHOOD CAMPAIGN", TARGETS DISTRIBUTION OF 2000 NOSE MASKS
Amid COVID19 pandemic, essential workers including sellers of food items are at the forefront to ensure we citizens hungry. Many sellers of food items at the neighborhood markets are petty traders whose daily income is insufficient to feed their families not alone purchasing protective materials against COVID19. Market women had to choose between using their little profit to feed their families or procure nose mask to protect themselves. This group of individuals have regular interface with high number of people on daily basis and as such they are at risk of being infected with COVID19.
In a bid to protect this group of individuals and the community at large, Inspired Youth Network launched the MaskUp Neighborhood campaign aimed at distributing 2000 reusable nose masks to women in the neighborhood markets in Lagos and Ogun State. The campaign was launched with the distribution of 200 nose masks to women at Alagbole neighborhood market.