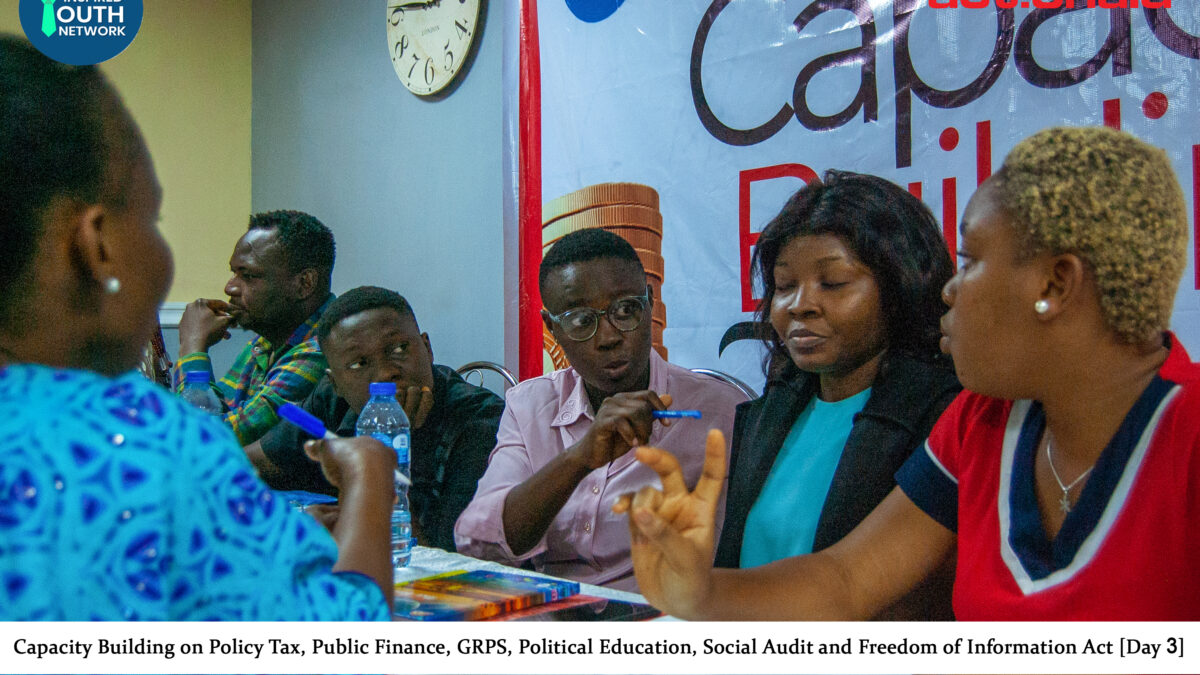 IYN Trains Youth to Lead Community Action and Influence Policy
Inspired Youth Network (IYN) in partnership with ActionAid, under the SPAII project, has trained thirty-five (35) youths to lead community actions and influence government policies on issues around public finance, public tax, gender responsive public service, freedom of information act and social audit.
The Chief Executive Officer of Inspired Youth Network, Ayomikun Olugbode noted that the selected participants were trained to build their capacity and increase their knowledge so as to understand governance issues so that they will be able to engage government.
"The whole idea of the training is to build the capacity of youth who can engage government because CSOs cannot be doing it alone.
"We need to ensure people at the grassroots and in their various communities can carry out those initiatives by their own and for them to carry those initiatives on their own they need to have their capacity built so that they can carry out this initiatives by engaging government agencies" he said.
One of the participants, Vivian Ifunanya Chukwu from Alimosho local government described the training as a steppingstone for her to improve her advocacy for good governance.
"This is a stepping stone for me to improve my advocacy for good governance in the environment.
"So, personally I think I would just lend my voice more both on social media and then to my fellow young people in my immediate environment and then educate them too and help them to understand what happens in policy making and decision-making process of the government".