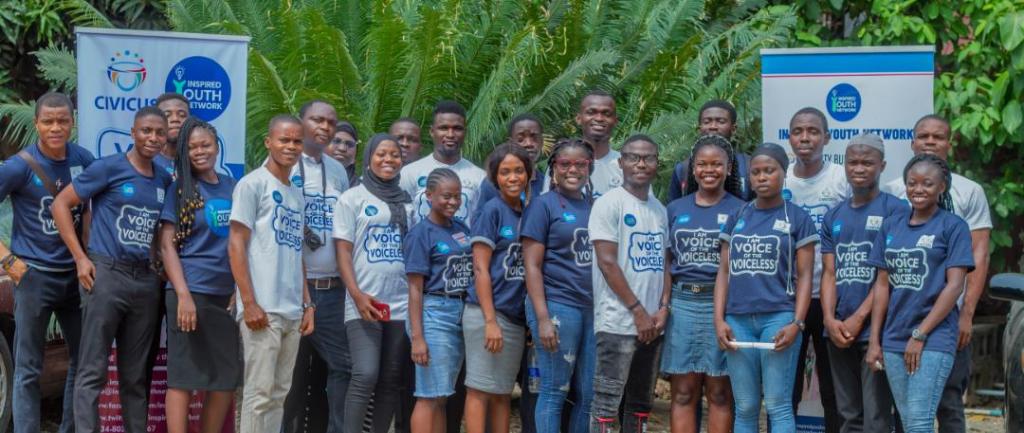 IYN ORGANIZES A 3-DAY WORKSHOP TO EMPOWER YOUTH ACTIVISTS
Inspired Youth Network organized a 3-day workshop held from 27th – 29th February 2020 to empower young activists to promote human rights through digital media. The workshop is part of the Voice of the Voiceless project with support from CIVICUS Solidarity Fund aimed at mobilizing young activists to promote civic space and freedom of expression using digital media.
The three days workshop themed "Empowering Youth Activists to Promote Activism through Digital Media" hosted 32 youth activists within the age of 18 and 30 representing various youth groups and civil society organizations in Lagos. The workshop featured expert-led sessions including The Nigeria Civic Space: CIVICUS People Power Attack Report 2019 as a Case Study; Freedom of Expression, the Constitution and the People; Advocacy for Inclusion and the Promotion of the Rights of PWDs; Activism in the Social Media Age; Community Mobilization and Non-Violent Activism. Participants also learnt animated video production. The animation skills will enable creativity and innovation in advocating for human rights through digital media.
At the end of the workshop, each participant created an animation video content to advocate for civic space and human rights issues in their community.